Cross Virus
Enclose puzzle game
Price: Free of charge
Enclose puzzle game that blocks infection by blocking virus that grows in the cross direction.
---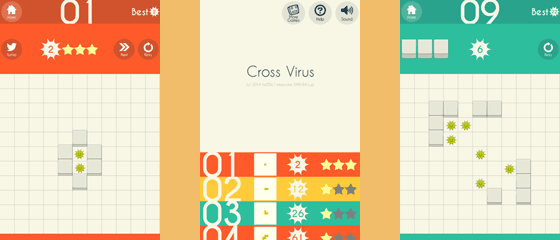 New
Compatible with Android 12 (Amazon)

How to play
Virus will grow to up, down, left and right.
Blocks can be arranged at a time 3!
It is the end of the game when a virus can not be growth.

Place the block so that the number of virus is minimized.


Cross Virus Download
---
BGM:Cross Virus
---
- Other Games -
(C) 2006 DAN-BALL. All Rights Reserved.